CudoMiner app is very popular among miners who use Nvidia GPU. For some time CudaMiner was one of the best mining applications for Litecoin (LTC), Vertcoin (VTC), and Dogecoin (DOGE) on video cards, but at the moment it is considered obsolete, in particular, since it has not been updated since the winter of 2014. Nevertheless, it is still one of the best options for home mining on Nvidia GPU.
What is CudoMiner?
CudaMiner is a console cryptocurrency mining app that works only with Nvidia. This cryptocurrency mining app is based on a modified console miner code for Pooler CPUMiner processors.
Like its predecessor, CudaMiner lacks a graphical interface – all settings are made by editing the bat file or entered on the command line. For this reason, it refers to programs for advanced users.
The mining process itself is also displayed only in the console terminal.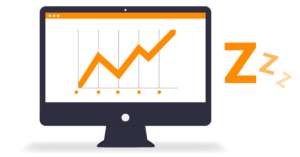 Supported Currency For CudoMiner
CudaMiner supports cryptocurrency mining based on the following PoW algorithms:
Scrypt – Litecoin (LTC) and many derivative coins.
Scrypt-Jane – Yacoin (YAC).
Scrypt-N – Vertcoin (LTC).
Keccak – Maxcoin (MAX).
Blake-256 – Blakecoin (BLC).
CudaMiner computing performance at launch was 10–15% higher than similar programs working with AMD GPUs due to the support of Nvidia GPU that perform multi-threaded computing based on Compute Unified Device Architecture (CUDA) tech.
Where to Download CudoMiner?
CudaMiner is available on many software websites like MyDiv or Software. However, there is a risk of running into a non-original version of the program, which may contain viruses, trojans, hidden miners, and other malicious inclusions.
Therefore, it is much safer to download CudaMiner at official sources, that is, on Bitcointalk or GitHub.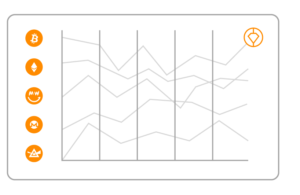 How to Configure CudoMiner?
For CudaMiner to work correctly, Nvidia drivers must be installed on the user's PC with support for at least CUDA 5.5, as well as Visual Studio 2010 SP1 software.
After fulfilling this condition and downloading the miner to the computer, you can begin to configure CudaMiner.
CudaMiner, downloaded from Bitcointalk, is presented as an archive, unpacking of which the user will receive two directories – x86 and x64. They contain the version of the miner for each of the possible types of Windows.
After choosing a suitable folder, you will need to create a new text file with an arbitrary name in it and change its extension from ".txt" to ".bat". Then you need to open it for editing through Notepad.
Further, all settings will depend on the equipment available, the coin that the user plans to mine, and, in fact, the mining method.