Block halving event happens every 4 years on Litecoin blockchain. Litecoin's initial block reward was 50 LTC. The block reward splits every 4 years. This lowers the rate at which Litecoins are generated. The halving is periodical and is programmed into Litecoin's code. The current Litecoin block reward is 12.5 LTC, after the halving, the block reward will be 6.25 LTC. Halving will end approximately by the year 2142.
The article below will help you solve your common questions like Does Litecoin have a halving? How many Litecoins are left? How long until all Litecoin is mined? Is Litecoin a good long-term investment? What year will Litecoin halving stop? And several other common frequently asked questions.
What is Litecoin?
Founded in 2011 by former Google engineer and software developer Charlie Lee, Litecoin enjoyed success as one of the most popular Altcoins on the market. After his time at Google Charlie Lee also worked as a director of engineering at Coinbase and was one of the first employees that the company had. His experience in the crypto space then led to the creation of Litecoin with a vision that was very similar to that of Bitcoin.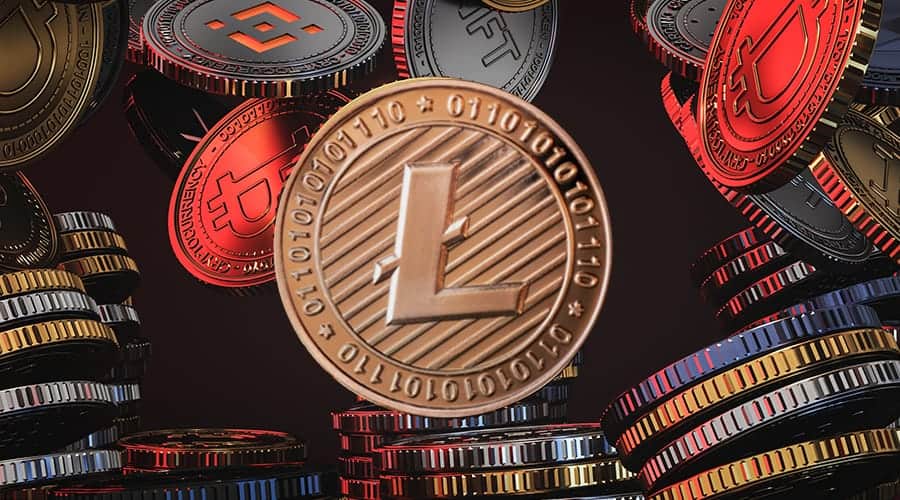 What is Litecoin Halving?
A Litecoin halving is an event where the number of generated Litecoin rewards per block is halved. Occurring roughly every four years, Litecoin halvings aim to preserve Litecoin's purchasing power.
The last Litecoin halving took place on August 5 2019, when the mining reward was reduced from 25 Litecoins per block to 12.5 Litecoins per block. The next halving is expected to take place on August 6 2023, when the reward will decrease from 12.5 to 6.25 Litecoins.
Reason Behind Litecoin Halving
To understand why Litecoin halving events occur, it's helpful to understand the process behind the creation of LTC tokens. There is a limited amount of Litecoin that can be created. In total, there will be 84 million coins in circulation and, once they have been mined, no more can ever be generated. Because Litecoin has a fixed supply, it is a scarce asset and inherently deflationary.
If its supply wasn't capped, its purchasing power would be slowly eroded over time – as is the case with fiat currencies, which are printed at will. Litecoin halvings are scheduled to occur once every 840,000 blocks until the maximum supply of 84 million Litecoins has been generated by the network. So far, around 75% of all Litecoins have been mined, with approximately 63 million of the total 84 million currently in circulation.
Is Litecoin Halving Necessary for Long-Term Investments
Conventional FIAT currencies allow governments or banks to print money and cause inflation. In Litecoin's case, the total supply will be maxed out at 84,000,000 LTC. Printing extra money causes inflation, if there is no extra money printed, the value of the Litecoin should increase as the demand will rise (more people will start to use Litecoin) and supply will lower or stay flat (no more Litecoins are "printed"). This makes Litecoin similar to gold, which has a limited supply and cannot be "printed" or artificially created.
References Site For Live Litecoin Halving Count Down
NiceHash = https://www.nicehash.com/countdown/LTC-halving-2023-08-06-11:00
CoinGecko = https://www.coingecko.com/en/explain/litecoin_halving
Litecoin Block Half = https://www.litecoinblockhalf.com/