The Bitcoin halving is an event where mining rewards are cut in half. The event takes place every four years. In the cryptocurrency space, the term halving refers to a process that reduces the issuance rate of new coins. The halving ensures that a crypto asset will follow a steady issuance rate until its maximum supply is eventually reached.
So the mining process is what introduces new Bitcoins into the system, and this is done at a predictable and controlled pace. New Bitcoin blocks are mined, on average, every 10 minutes, and the block subsidy follows a controlled decaying rate. Accordingly, the halving is what ensures that the block subsidy will decrease by 50% every 210,000 blocks (roughly every four years).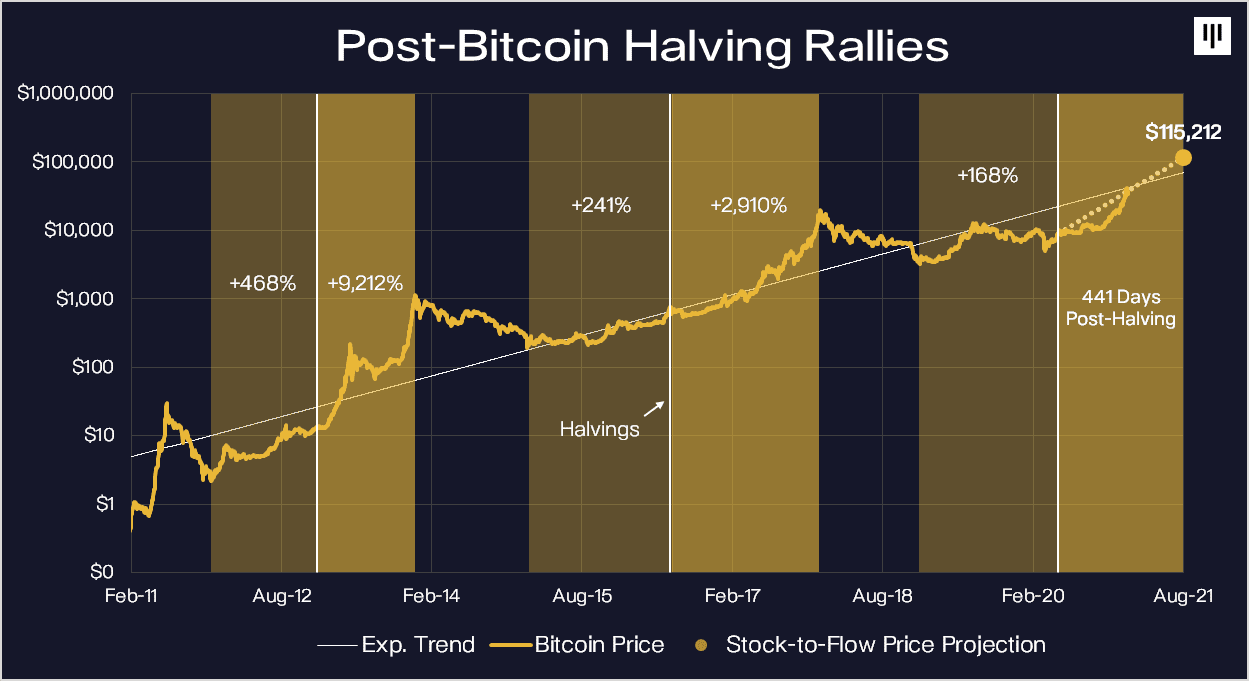 What is a block halving event?
Block halving events happen every 4 years on the Bitcoin blockchain. Bitcoin's initial block reward was 50 BTC. The block reward splits every 4 years. This lowers the rate at which Bitcoins are generated. The halving is periodic and is programmed into Bitcoin's code.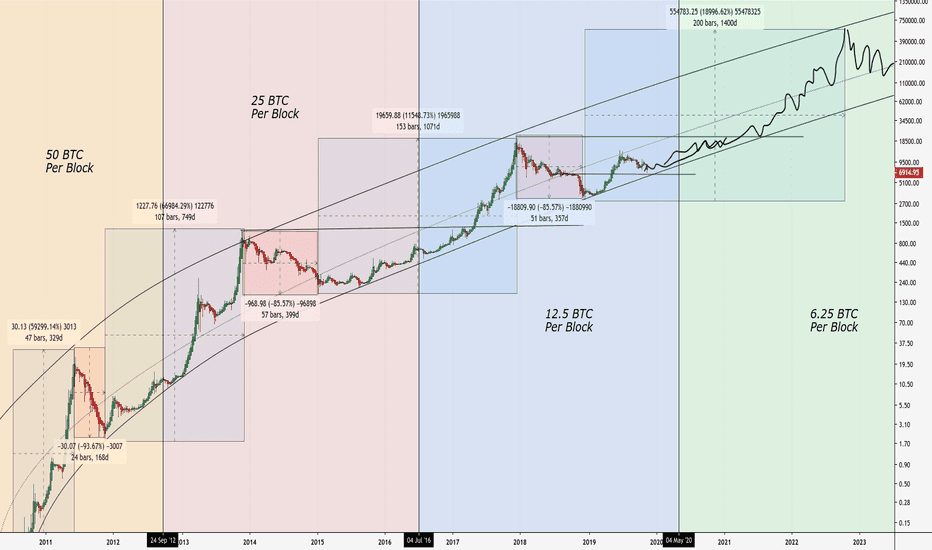 What is a forking event?
Forks modify the rules of a blockchain. A fork is a rule change such that the software validating according to the old rules will see the blocks produced according to the new rules as invalid. In the case of a hard fork, all nodes meant to work in accordance with the new rules need to upgrade their software.
Why does the Block Halving event occur in the Crypto Universe ?
The inventor of Bitcoin, Satoshi Nakamoto, believed that scarcity could create value where there was none before. After all, there's only one Mona Lisa, only so many Picassos, a limited supply of gold on Earth. Bitcoin was revolutionary in that it could, for the first time, make a digital product scarce—there will only ever be 21 million Bitcoin.
The idea of limiting Bitcoin's supply stands in marked opposition to how fiat currencies such as the U.S. dollar work. Fiat currencies initially were created with firm rules—to create one dollar, the U.S. government needed to have in reserve a certain amount of gold. This was known as the gold standard.
2009 – Bitcoin mining rewards start at 50 BTC per block.
2012 – The first Bitcoin halving reduces mining rewards to 25 BTC.
2016 – In the second halving, mining rewards go down to 12.5 BTC.
Is Crypto Halvings Necessary?
As rare as an eclipse, a World Cup, and your best friend buying you a drink, the Bitcoin halving generates a lot of excitement in crypto circles. They are at the very core of the cryptocurrency's economic models because they ensure that coins will be issued at a steady pace, following a predictable decaying rate.
This controlled rate of monetary inflation is one of the main differences between most cryptocurrencies and traditional fiat currencies, which essentially have an infinite supply due to the monetary policy of central banks. There will only ever be 32 Bitcoin halving events. Once the 32nd halving is completed, there will be no more new Bitcoin created, as its maximum supply of 21 million will have been reached.
Past Events of Crypto Halving and Forking
References For Crypto Halving Countdown Best Site:
CoinMarketCap = https://coinmarketcap.com/halving/bitcoin/
NiceHash = https://www.nicehash.com/countdown