Given that it only launched in September 2021, it may be a touch too early to say just how successful Bitcarra could go on to be. However, there is more than enough content at the BTC betting site for us to understand how the crypto casino operates and what it can offer. For instance, we know that most of the content is proprietary and in-house software, at least for now. We also know that crash games feature heavily and that there are already campaigns and promos on the fly.
A community feature is being set up, although it will understandably take a bit of time before this becomes a hub and magnet for Bitcarra players to congregate. Tournaments and leaderboards are up and running for the two types of games currently available, and we'll discuss those in turn as we explore the site in our Bitcarra review.
Games Offered by Bitcarra
For now, Bitcarra is a touch limited in terms of the game it offers. You can choose from Single Crash and Dual Crash games, four of the former and twelve of the latter available. These games are developed in-house, so there are a few options for us to gauge the key components, such as RTP rates and fair play. However, we did have a dabble on them, and everything seems tickety-boo, at least upon first glance.
Don't be dismayed by the lack of alternatives, such as video poker, slots, baccarat, blackjack, roulette, table poker and dice games. In our experience, these tend to spring up rather rapidly after a casino has debuted. We're confident that there are deals in the pipeline that may see a few more games go live, but for now, the two proprietary titles are all you're getting. That may not be enough of a lure to get you to sign up yet, but it is something to consider for the future.
There is a live leaderboard challenge already active, and it seems that all Bitcarra's games form a part of that. For now, this seems to be an honour roll, rather than a bespoke tournament with cash prizes at stake.
Easy Access
We won't mark down Bitcarra for not having a mobile app. Many new sites don't have this sorted out when they go live. Furthermore, do you really need a mobile betting app today? Bitcarra has followed its competitors in developed a fully HTML5-friendly website, so these games run without a hitch using nothing more than your tablet or phone's web browser.
We had a crack at them via a slightly outdated Android phone and didn't encounter any issues, so newer devices should handle the site with ease. Although untested, we're supremely confident that iOS users can expect the same experience. This doesn't mean to say that a mobile app won't come online at some point. For now, though, with just two types of games (both of which are crash betting titles) in their arsenal, there's scarcely a need for a bona fide, optimised and dedicated mobile betting app.
Deposits and Withdrawals
As mentioned, it is early doors for Bitcarra. Therefore, we're not surprised to see limited deposit and withdrawal options. The site has launched with MasterCard, ApplePay, Google Pay and Samsung Pay as providers. Information is sketchy at best right now, but by delving into the site's terms and conditions, we get to the nitty-gritty.
Bitcoin, Ethereum, and Tether are the only cryptocurrencies currently accepted. Here's the baffling bit – all gameplay at Bitcarra is done using Tether (USDT). This means that if you deposit using BTC or ETH (at the time of writing), your deposit will be converted into USDT for the purpose of wagering. That's not so hot and is something that Bitcarra will need to change if it is to grow.
Deposits made using Ethereum must be worth at least 0.006 ETH, while Tether deposits have limits of 20 USDT (ERC20) or none (TRC20). There are not currently any minimum deposit limits for Bitcoin transactions.
It is a different story when it comes to withdrawals. Minimum limits are set to 0.001 BTC, 0.015 ETH, and 50 USDT (both ERC20 and TRC20). Withdrawals are checked and need to be approved, so expect a KYC process. While they don't implement withdrawal fees themselves, Bitcarra does acknowledge that your payment provider may charge you.
Bitcarra doesn't really give us any indication of how quickly they process withdrawals. However, considering the options available, we wouldn't expect transaction times that stray too far from the average time of a couple of hours. Again, this is provided you clear the KYC process.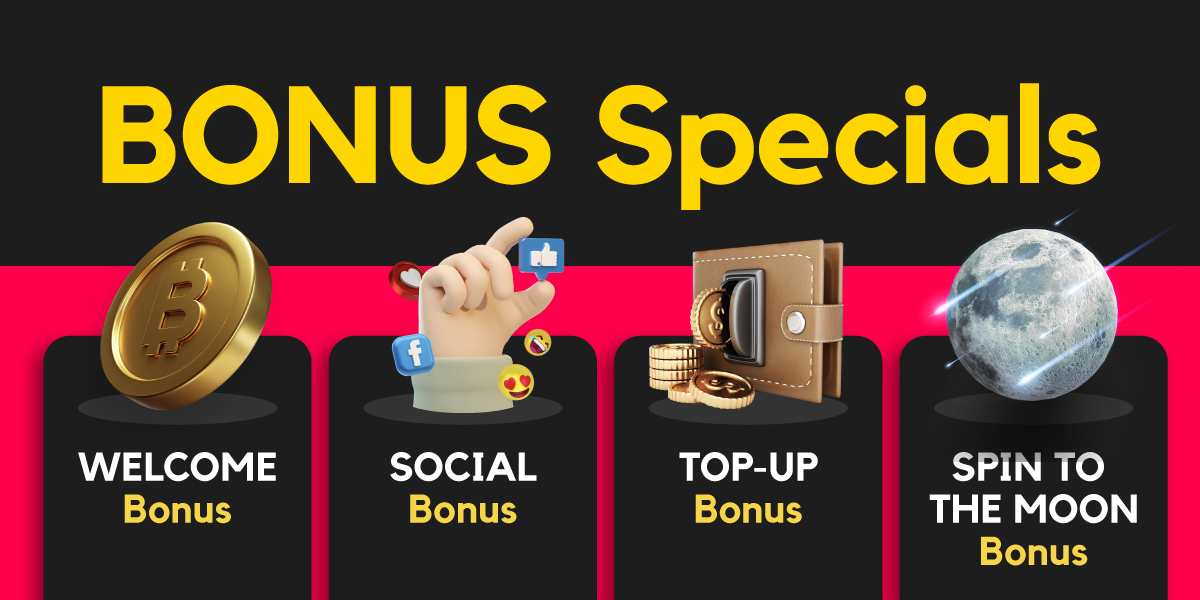 Bitcarra Bonuses & Promotions
Now, onto the goodies. Bitcarra does have monthly specials running at its portal, but we're going to get bent out of shape discussing those. They appear to last at least a fortnight, perhaps a month or so, and since they change, you can check those out for yourself.
What we should discuss is the welcome package. Bitcarra has a welcome offer worth 1,000 Carra Tokens when you sign up with them directly and 1,500 Carra Tokens when you join through an affiliate link. This begs the question, what's Carra Token?
Carra Tokens are this site's default currency. When you deposit in USDT (BTC or ETH will be converted to USDT first), that will be exchanged for Carra Tokens (CT), which can then be used to bet on games. It's not a very roundabout way of placing wagers, and with CT, it seems like Bitcarra has made things more complicated than they need to be here.
It is worth noting that as Bitcarra is a fresh off the line new betting site, there are currently a series of ongoing promos for new members. They celebrate the launch of the site. These will be time-based and disappear soon, so if you wish to take advantage of them, then signing up now is advised.
Opt to claim a Social Bonus, and you can pocket 50 USDT. You'll need to share posts on Facebook, Twitter, your blog, or a forum to snap up those rewards, and up to 2,000 USDT can be claimed in this manner. Remember to use the hashtag #Bitcarra or tag @Bitcarra to get your goodies.
A more conventional deposit bonus is up for grabs, too. The more you deposit, the better your bonus becomes. A deposit of 100 USDT (rising to 999 USDT) will net you a bonus of 1,000 Carra Tokens. However, deposits of 7,000 USDT will see you pocket 10,000 of these tokens. Deposits span Bronze, Silver, Gold, Platinum and Diamond tiers, so there are alternative deposit deals if you're interested.
Bitcarra makes no mention of wagering or rollover requirements. Nor does it specify minimum deposit limits to claim any of the deposit bonuses, stating only that withdrawing "may affect the deposit bonus tier".
VIP Program
There isn't currently a VIP scheme in play at Bitcarra. Given that we've already got a tier-based structure to the deposit bonuses, we would imagine it won't be long until some sort of loyalty rewards club goes live. For instance, it is worth noting that the "Feeling Lucky?" tab takes you to a spinning wheel, which appears to offer credits, but this feature isn't yet active. It appears to be a loyalty reward that will go live in the future. However, Bitcarra has not launched with a VIP scheme in tow.
Bitcarra Customer Support
Like most aspects of this casino, the customer support section is under construction. While a fully-fledged community should be able to assist you on social media, and we're sure an FAQ guide will spring up before too long, those options simply aren't there right now.
Instead, hitting the customer support tab allows you to "draw" on the screen or make a screen recording. This is for the purpose of sending them to customer support (which isn't yet live) to obtain more accurate and streamlined help. You have the option of providing feedback, but this merely asks you to rate your experience. That might help Bitcarra, but it doesn't offer the player much in the way of support. Again, we're sure these kinks will be ironed out in the coming weeks and months.
Established: 2021
License(s): None
Deposit Options: BTC, ETH, USDT
Minimum DepositNone with BTC
Minimum Withdrawal0.001 BTC
Customer Support: Email, Bitcointalk
Languages: English, Indonesian, Japanese, Chinese, Vietnamese, Korean
Security
Most small-scale crypto betting sites – specifically ones with in-house games – lack licenses, so we're not surprised to see one absent from Bitcarra. Until Bitcarra showcases games from established providers, this is unlikely to change. Does that mean that the site should be avoided, though? Not really, no.
Admittedly, we can't do any precise checks on the RTP rates and fairness of Bitcarra's crash games, but we're not exactly writing blind here, either. We had a look at the games and found them to be average. You're not going to be inundated with wins, but you won't experience lengthy losing streaks, either. The trailed are crash titles, so by chickening out early, you can kind of guarantee that you end up victorious often, albeit with peanuts wins.
Elsewhere, there are some nuggets of information on the terms and conditions page. There are refund and anti-fraud policies, there is a KYC process, but we don't see any mention of SSL encryption. In terms of responsible gambling, there is a brief paragraph that warns you that gambling should not be a source of income and is for fun only. There appear to be no responsible gambling tools like bet caps and deposit limits, self-exclusion options or reality checks. Anti-money laundering and privacy policies are present and straightforward.
We could liken the lack of responsible gambling tools to the fact that this is a new venue. However, it could also be that with only crash games available, there hasn't been much of a need to develop these kinds of tools thus far. Either way, we'd like to see them present and operational as soon as possible.