Hume is one of the first Web3-native record labels in the world. It focuses on leveraging the power of blockchain technology to forge stronger bonds between musicians and their fans. Hume has developed a method for music NFTs that can redefine the relationship between fans and artists. Web3 record label Hume is expanding its roster of virtual "Metastars."
NFT music is utilized to improve its virtual label artists and promote its community. One of the results of the success of NFT music will be that artists will use virtual avatars to represent themselves.
Who was Hume?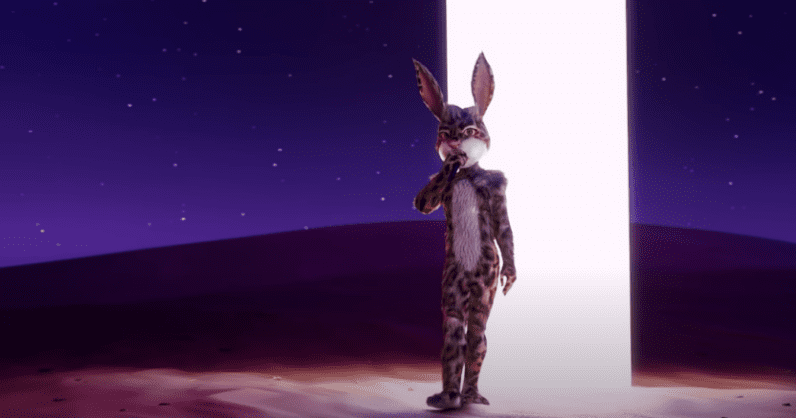 Hume is one of the first Web3-native record labels in the world. It focuses on leveraging the power of blockchain technology to forge stronger bonds between musicians and their fans.
The label pioneers what it refers to as "Metastars," wholly virtual artists that Hume NFT holders help to shape and develop. The website for Hume defines Metastars as Metaverse-native, universally influential, virtual musicians who exist in both the Metaverse and the real world. Hume's mission is to become the preeminent Web3 record label devoted to promoting virtual artists and integrating them and their fans into its music collective. Crypto Briefing sat down with Hume co-founders David Beiner and Jay Stolar to discuss what inspired them to launch Hume, their backgrounds in the music industry, and how NFTs play a pivotal role in developing a community-driven virtual artist platform.
The Angelbaby and Metastars
Hume's first Metastar is angelbaby, an NFT from the FLUF World collection of Non-Fungible Labs. Prior to becoming Hume's foundational Metastar, angelbaby was already a well-established artist. This year, they have performed multiple live shows at prominent art and music events, including Art Basel Miami and South by Southwest. Furthermore, angelbaby's music has consistently topped the charts for best-selling music NFTs on platforms such as OpenSea and Audius.
In Hume's universe, angelbaby takes on a new role as one of the collective's founding members. The project has shed light on the background of the mysterious artists, revealing that they are time travelers from the year 3045.
According to story, in the distant future, censorship is rampant and the Xani Republic controls all forms of creative expression. Angelbaby has travelled back in time to the present in order to assemble a group of rebel artists to combat the Xani Republic. This group, known as the hume collective, is committed to preserving creative expression and the open Metaverse at any cost.
"Angelbaby passed through a time portal that brought them back to the present, where they met me and David and introduced us to other Metastars. Stolar emphasised that Hume is an exercise in creative world-building and a new way for fans to connect with their favorite artists, despite the absurdity of the premise. "Our world is not just about developing these tools that will allow you to interact with your fans in new ways, but also about developing each Metastar as part of a larger narrative world that they are all a part of," he continued.
Creator Histories
In addition to Hume's inventive worldbuilding through the eyes of angelbaby, each of the collective's other founders has a story to tell. Chief Artist Officer of Hume, Jay Stolar, has extensive experience in performance, songwriting, and music production. His accomplishments include writing songs for Aloe Blacc, Selena Gomez, Carly Rae Jepsen, and Demi Lovato, as well as producing music for popular multiplayer games such as League of Legends and Fortnite.
During his time as a music producer for other artists, Stolar observed the blurring of the lines between the real and the virtual. "I began to realize that many of these projects were being handled as if they were intended for a virtual artist," he explained.
Stolar's projects with Riot Games for League of Legends, for instance, involved creating music for virtual artists who are also playable characters in the game. Some initially questioned whether fans would be able to connect with virtual artists in the same way they connect with real-world artists. However, projects such as Seraphine and K/DA proved that virtual artists could be successful, paving the way for an entirely new paradigm in music production. Stolar remarked, "This led us down a path in which we fell in love with the idea of virtual artists very early on."
While Stolar was discovering the unrealized potential of virtual music artists, David Beiner was investigating blockchain technology and the emerging concept of the Metaverse. "I was immersing myself in Web3 and Ethereum, starting to consider NFTs and the Metaverse, and the more I spoke with Jay, the more I wondered what the difference was between writing songs for Selena Gomez and a virtual artist we could develop and build the trajectory for," he said.
This realization marked the start of what is now known as the hume collective, and the two have never looked back. Beiner added, "We had this general belief that now seems obvious: we'll have digital products, we'll have digital identities, those digital identities will blur the lines between the physical and the digital, and so you'll have fully virtual artists who are also blurring the lines between these two worlds."
Hume Genesis NFTs
As part of his efforts to pioneer a platform for virtual music artists, Hume has chosen to use NFTs to bridge the gap between artists and their fans. Beiner provided two reasons for why NFTs were the best option for the hume collective when asked why NFTs were the best option: community and intellectual property.
NFTs have long been acknowledged for their ability to galvanize online communities. The ability of the nascent blockchain-based technology to grant holders privileges such as voting rights, Discord access, and airdrops has made coordinating communities and rewarding members easier than ever before.
However, Beiner goes further in the context of the relationship between musicians and their fans. In addition to knowing precisely who a virtual artist's fans are, the holders of Hume's Genesis NFTs will be able to influence the future of the Hume community. Stolar was careful to differentiate Hume from existing token voting mechanisms popularised by DAO governance structures when he stated, "We love making decisions." "The reason we dislike the term 'voting' is that Hume is not a DAO; we will not be accepting community proposals. Beiner explained, "It's more of a story, [in the story] of the Hume Genesis in the future, everyone had one, and they would come together to make decisions."
1,000 Hume Genesis NFTs were given away for free to those who met certain requirements, such as possessing angelbaby POAPs or angelbaby music NFTs. Following the drop, the genesis NFTs were revealed to be Rare, Ultra-Rare, or Legendary. Depending on the tier, each genesis NFT grants its holder increased influence in the Hume decision-making procedure.
Beiner hinted at additional perks such as exclusive dinners, backstage access to events, and priority access to Metaverse concerts for holders of higher-tier NFTs. He said, "I'll let your imagination run through all the possible things you could do." Stolar added jokingly, "Angelbaby would not be pleased if we began discussing the things that will occur at each tier."
Starting with Hume's first Metastar, angelbaby, each virtual artist launched by Hume will have their own genesis NFT event, and all Hume Genesis holders will be guaranteed NFTs for all artists for the next 18 months. Each subsequent genesis drop will be larger than the Hume Genesis collection, but little else is known about them.
The holders of each Metastar's genesis NFTs will have the opportunity to develop in the development of the artist's music career. Possible music production decisions include determining which songs should be included on albums, which songs should be released as singles, and the artist of album covers. "If you have one thousand ardent fans, let them 'get in the room with the artist' and be a part of the process. They are the listeners. They are the ones who love it the most," explained Beiner.
The Prospect of Music
Beiner and Stolar are confident that NFTs will eventually alter how we interact with and consume music, despite the fact that Hume is still in its infancy of development. They view Web3 and blockchain as the next significant technological advancement in how people interact with music, comparable to the record player's music to facilitate ownership or digitization's portability.
In addition, they acknowledged that introducing music NFTs to the mainstream will not be simple. "Music NFTs have not received the same amount of love or attention as PFP projects or visual art, and this is a significant barrier," Beiner stated.
On the subject of virtual artists, Stolar suggests listening to angelbaby's music to gain a comprehensive understanding of the concept. "We're only a few years away from a time when millions of people use virtual avatars to represent themselves as artists," he predicted, expressing his optimism for the idea.
Hume's ability to realize its vision of becoming the leading Web3 record label will depend heavily on the success of music NFTs as a concept. Other Web3 music platforms, including Audius, Catalog, and RHKI, are also contributing to the development of music NFTs, but, like Hume, they have yet to develop widespread adoption. Nonetheless, as blockchain technology develops, it is likely that more artists will view music NFTs as a viable option to connect with their fans in a way that was never possible before.