As the date for the Ethereum Merge gets closer, the nonfungible token (NFT) marketplace OpenSea has said that it will focus on supporting only the NFTs that are on the upgraded proof-of-stake (PoS) blockchain.
In a tweet, the NFT marketplace said that its team isn't making any guesses about potential forks. It also made clear that if there are forked NFTs, they won't show up on OpenSea because the platform will only support the upgraded chain.
The NFT marketplace also said that its team is preparing the NFT trading platform for any issues that may come up with the upcoming Ethereum Merge, so that the transition will go smoothly.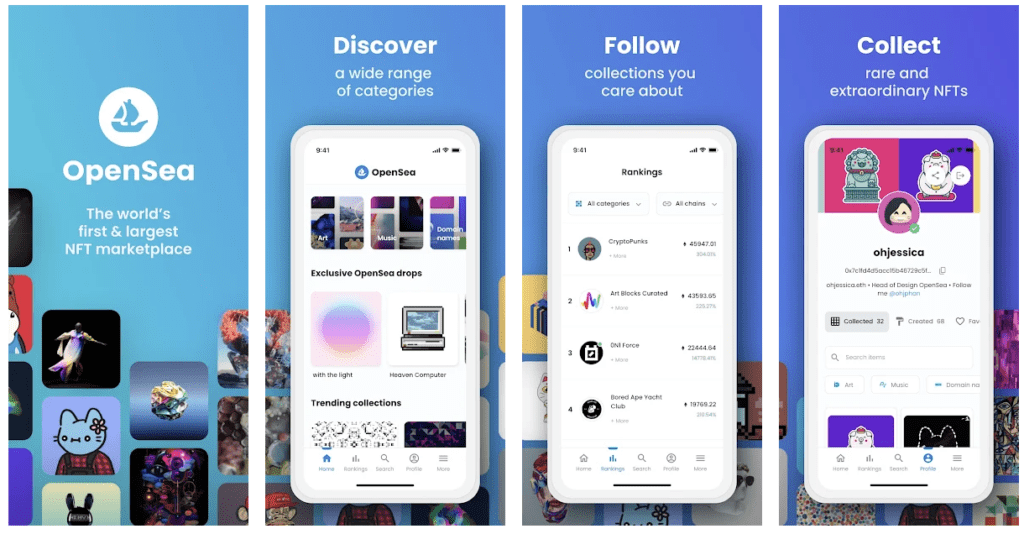 Even though the team thinks there won't be any big issues, it assured the community that it will be keeping an eye on, managing, and talking to its users throughout the whole process. They also asked developers to check out the details of the Merge on the Ethereum website.
Along with OpenSea, Chainlink also said it would support the transition of the Ethereum mainnet to PoS. The team said that any Ethereum forks that happen after the Merge will not work with the protocol. The team also assured its community that it was doing everything it could to be ready for any issues that might come up during the transition.
In a recent interview with Cointelegraph, economist Lex Sokolin talked about how the changes to the way the economy works after Merge could affect the price of Ether (ETH). The economist thinks that changes to the protocol have natural effects on the supply of ETH that is available. Even so, the economist recognised that nothing is for sure yet and that the market will decide any changes in the price of the token.
The native asset for the potential ETHPoW fork, which may be backed by Ethereum's PoW miners, is trading at $100, even though it doesn't exist yet. This started happening when some exchanges started to list ETHW and ETHPoS (ETHS) on their trading platforms.